Camp Counsellors
WWSC Lite staff are Christian volunteers who are committed to place campers' needs above their own in creating a safe and open environment where campers can grow and feel accepted as individuals. Staff are divided into those who will have constant involvement with the campers, known as "counsellors" and support staff.
Counsellors are involved in the daily supervision of campers. They eat, sleep, play, learn and live life with campers for 3 days and 2 nights. WWSC lite seeks to maintain a high counsellor to camper ratio, which is at approximately 1:3, so that campers will receive the required attention and care and friendships and more likely to be cultivated. This year, we are expecting a total of 20-30 WWSC Lite campers and they will be sorted into tribes where they will meet their respective counsellors.
What are the duties of a Camp Counsellor?
Participate in all camp activities alongside campers
Ensure the safety of campers at all times
Ensure campers adhere to camp rules
Facilitate knowledge for life group sessions
Able to discipline and resolve conflict among campers
What are the criteria for applying to be a Camp Counsellor?
Must be a Christian who understands the gospel of Jesus Christ, able to apply Christian Scripture and believes in the Lordship of Christ
Must be a Christian who is rooted in a local church
Able to be a Christian example throughout camp by demonstrating a sincere Christian faith, selflessness, a pure heart and self-control
Able to maintain supervision of children twenty four hours for three days in an outdoor setting and must possess the stamina and physical fitness to carry out all counsellor duties as well as camp program over an extended period of time
Able to show responsibility in performing assigned tasks and submission to leadership
Does not quit easily, and has a can-do attitude to new challenges
Understands conflict management, has a healthy attitude towards problem-solving, is patient and level-headed
Boy Counsellors
Zach Liew
Bank Supervisor in Bank Negara
Graduated from the University of Birmingham with Bachelor of Science degree in Economics
A self-described thinker and a nerd, Zach is pretty much interested in everything and enjoys reading theology, history and economics.
Wilson Teh
Marketing Executive with OSK Property
Holds a Bachelor of Business and Commerce degree from Monash University
Wilson is "adaptable, chilled-out, and a thinker". In his free time, Wilson enjoys basketball, reading and laughing.
Joel Lo
Junior Admin in Feruni Ceramics
Holds a Bachelor of Communication degree from KDUUC, majoring in Marketing and Advertising.
Raised in Sabah, Joel is a nerdy outdoors person. He likes learning new stuff, reading books and growing in his understanding of the world.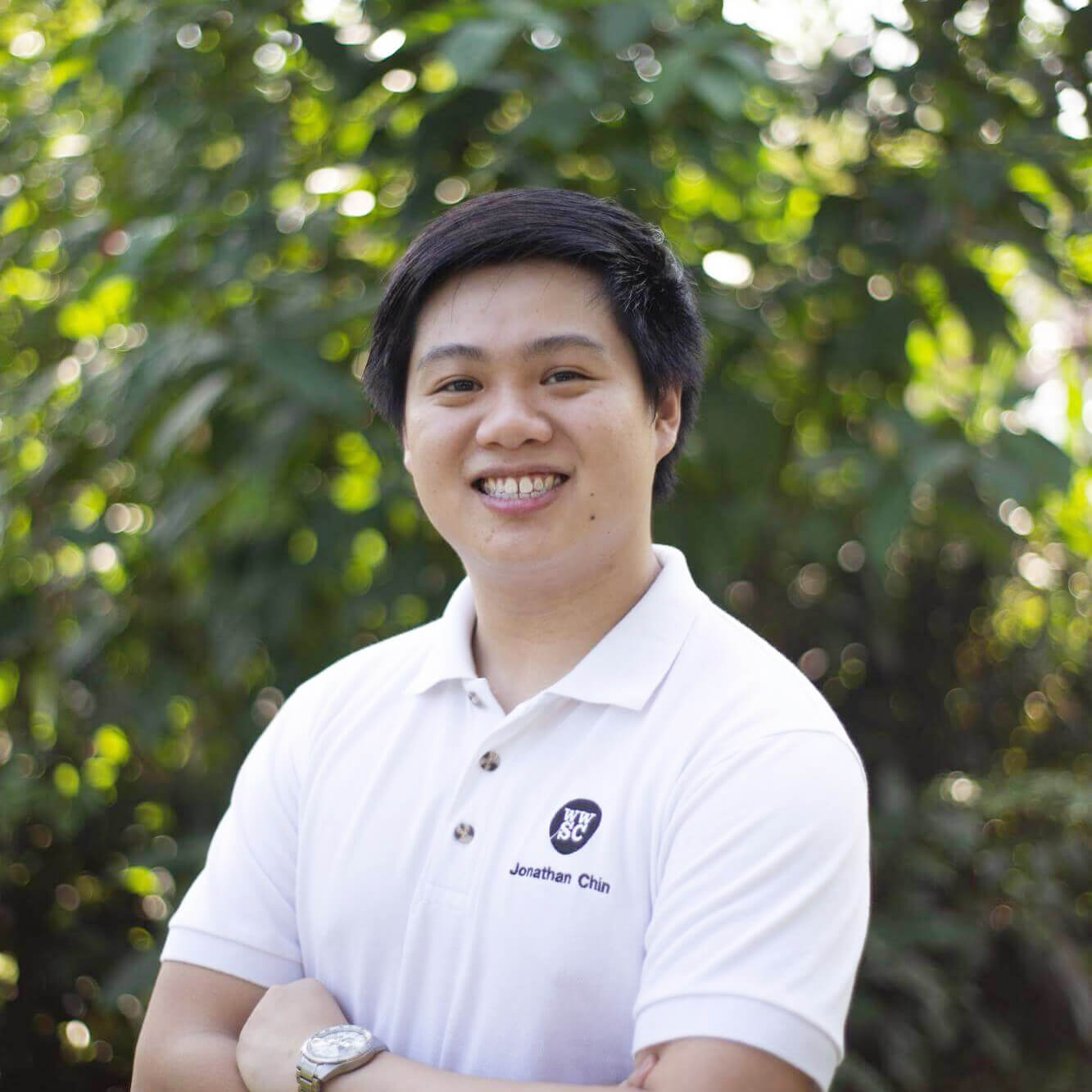 Jonathan Chin
Product Manager at a tech startup.
Holds a Bachelor's degree in Marketing & Management from INTI Subang.
Jon is LOUD and is the friendliest person you'll ever meet!
Girl Counsellors
Jay Lyn
Apprentice in Christ Evangelical Reformed Church
Former Public Relation Associate with Perspective Strategies
Holds a Bachelor's degree in Public Relations, Communication and Media Studies from the University of South Australia
Jay is a natural outdoors and animal lover. She has a heart for youth and desires to be a positive influence among today's young urbanites.
Kit May
Year 4 teacher in Nexus International School
Holds a Bachelor's degree in Primary Education with Honors from Taylor's University
Kit May is fun, yet motherly. She loves reading fiction, travelling and window-shopping.
Winnie Lai
Digital Marketing Specialist in Rexpo
Holds a Bachelor's degree in Psychological Science and Business (majoring in Psychology and Management) from Monash University
Winnie is a former WWSC camper who loves WWSC and a typical girly girl who love colours, patterns, drama and art.
Emma Lo
Paediatric speech and language therapist.
Holds a Bachelor in Speech Science degree from the National University of Malaysia.
Emma works with children and loves them A LOT! She enjoys the outdoors and singing.